About Face: The Alchemy of Makeup with Samantha Marder
Join us for an intimate look at the history of cosmetics and both the subtle and bold ways it offers the power to transform. Samantha Marder, with over 15 years in the business, will share:
a brief overview of evolution of makeup for stage and screen
tips for subtle correction & enhancement for stage and photography, using minimal makeup for maximum effects
techniques for pure alchemy of makeup, creating transformations for the stage using color, contouring & highlights
cosmetic gender bending techniques
Samantha Marder, aka Natasha Savoy, is the creative force behind My Changing Room. While her background is in Cultural Anthropology and social work, she takes more pleasure in the magic of transformations. Natasha has studied makeup with some of today's top artists; an education which she continues annually to remain current and informed. Natasha is also a visual artist and photographer. She lives in Boston with an understanding husband and two large dogs.
Books
Books
PN2085 .G5 1997
Books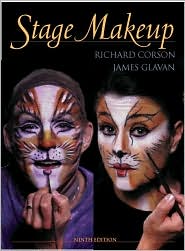 PN2068 .C65 1981